Monday 15 - Tuesday 16 April 2024
Join us in Malaga for WorldCC's 2024 Europe Summit where we explore our theme for the year, T

ransactions to outcomes: uniting process, technology, and skills
Join us in Malaga this April
As technology continues to disrupt industries worldwide, it is crucial for businesses to adapt and thrive. Discover the future of contract management at WorldCC's 2024 Europe Summit, taking place in the cultural city of Malaga. Prepare to be inspired, informed, and empowered as you connect with industry leaders, thought innovators, and fellow professionals from around the globe.
Ticket includes
Two-day entry to the Europe Summit at the Hilton H

igueron Hotel Malaga

All food and drinks included in the ticket price, which includes a cocktail evening, vino and tapas farewell, plus a special gala dinner event.

12 CPD points
Event highlights
Keynote presentations

Panel discussions

Case studies

Interactive workshops

Networking opportunities

Speed tech demo
Key themes
AI adoption and challenges

Contract drafting and negotiation

Balancing technology and society

Agile and relational contracting
Outcome based contracting
Negotiation skills
AI tools
Sustainable contracting practices

Call for Speakers! If you, or someone you know, would like to speak at Malaga, then do get in touch with our Events Team: events@worldcc.com.
If that's not enough to draw your attention, here is why you should attend...
Elevate your knowledge: Immerse yourself in cutting-edge insights, trends, and best practices that will shape the future of contract management.
Network with experts: Forge connections with experts, influencers, and peers who share your passion for contract management.
Global perspectives: Gain an international view of contract management practices from diverse cultures and industries, enriching your skill sets.
Ignite innovation: Get creative through interactive sessions, workshops, and discussions designed to spark innovation in your approach to contracts.
Awesome venue: Experience learning and leisure in the captivating city of Malaga, where culture meets technology.
Learn from the best: Our line-up of inspirational keynote speakers will challenge your perspectives and encourage new ways of thinking.
Embrace technology: Discover the latest technological advancements that are reshaping contract management processes.
Growth opportunities: Whether you're a seasoned professional or just starting your journey, discover growth opportunities to suit your career stage.
Earlybird Member: €1085 (inc VAT) until Jan 31st 2024
Standard Member: €1205 (inc VAT)
Earlybird Non-member (includes one year membership to WorldCC): €1300 (inc VAT) until Jan 31st 2024
Standard Non-member (includes one year membership to WorldCC): €1445 (inc VAT)
Group of 5 of more: €1085 (inc VAT) (contact events@worldcc.com to find out more)
*Prices listed above are inclusive of Spanish tax which is 21%. If membership is included in your ticket, please note this may take up to two weeks to process.
Don't miss out on this excellent event.
Methods of Payment
WorldCC is using a trusted third-party payment service for this event. You will be redirected to Stripe in order to complete the payment process. Click register to pay by credit/debit card or if you would prefer to receive an invoice, email finance@worldcc.com.
Please note that the confirmation email may take 24 hours to reach your inbox. Click here for our Terms & Conditions
Book your stay
Our venue, the luxurious Hilton Higuerón Hotel Malaga, provides the perfect setting for this transformative summit.
Nestled amidst the stunning Andalusian landscapes, the hotel offers world-class amenities and state-of-the-art conference facilities, ensuring a seamless and enriching experience for all attendees.
Plus it is just a short drive from Malaga International Airport, and a 300m from the nearest train station, Carvajal. As always, we've secured a number of rooms at a special rate for Summit attendees.
Feedback from Europe 2022 Summit in London
"Possibly the most useful two work days over the last decade. Really inspirational, content delivered in an engaging and thought provoking manner, a brilliant reminder of the importance of contract management"
2022 Europe Summit Attendee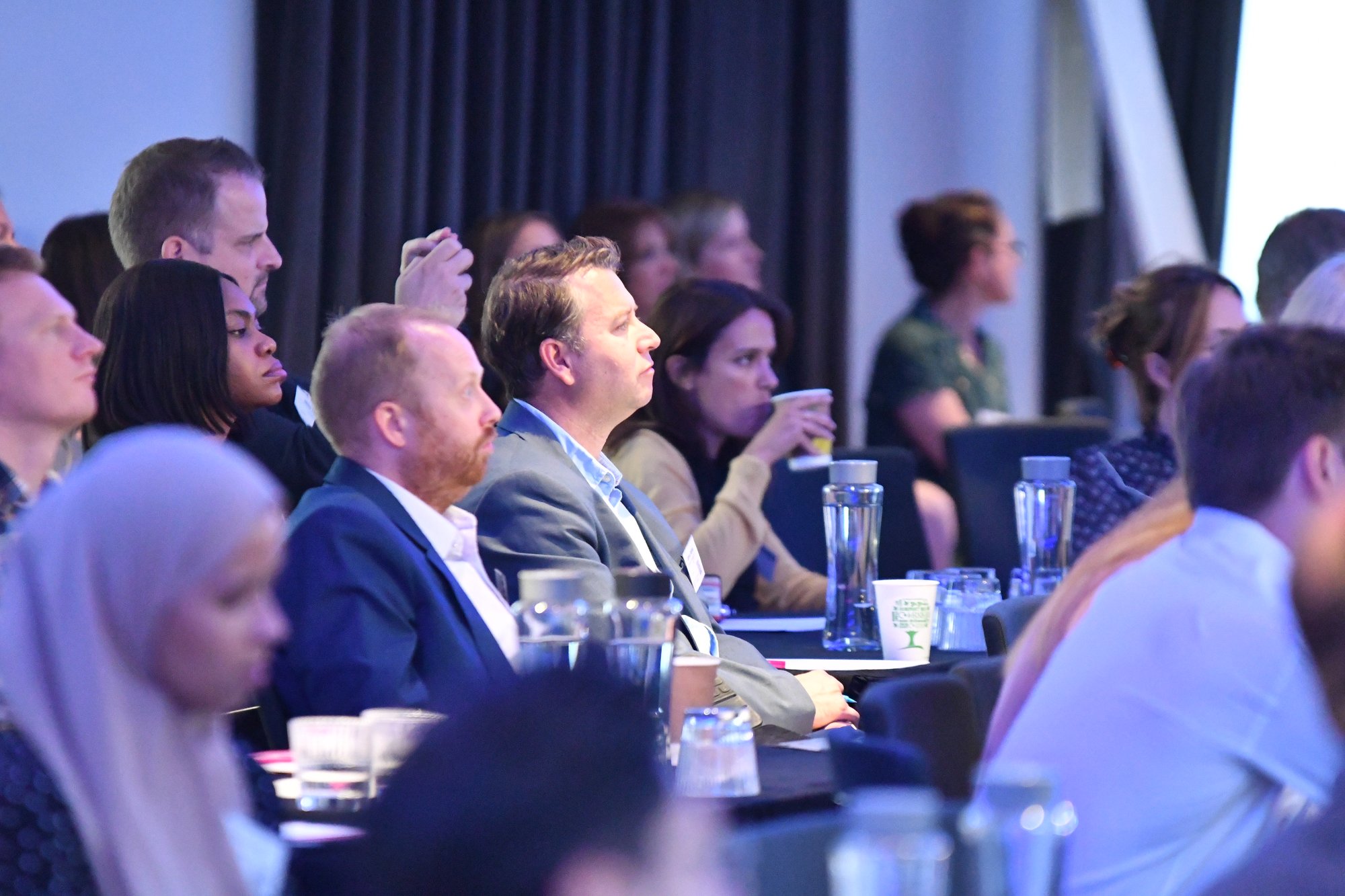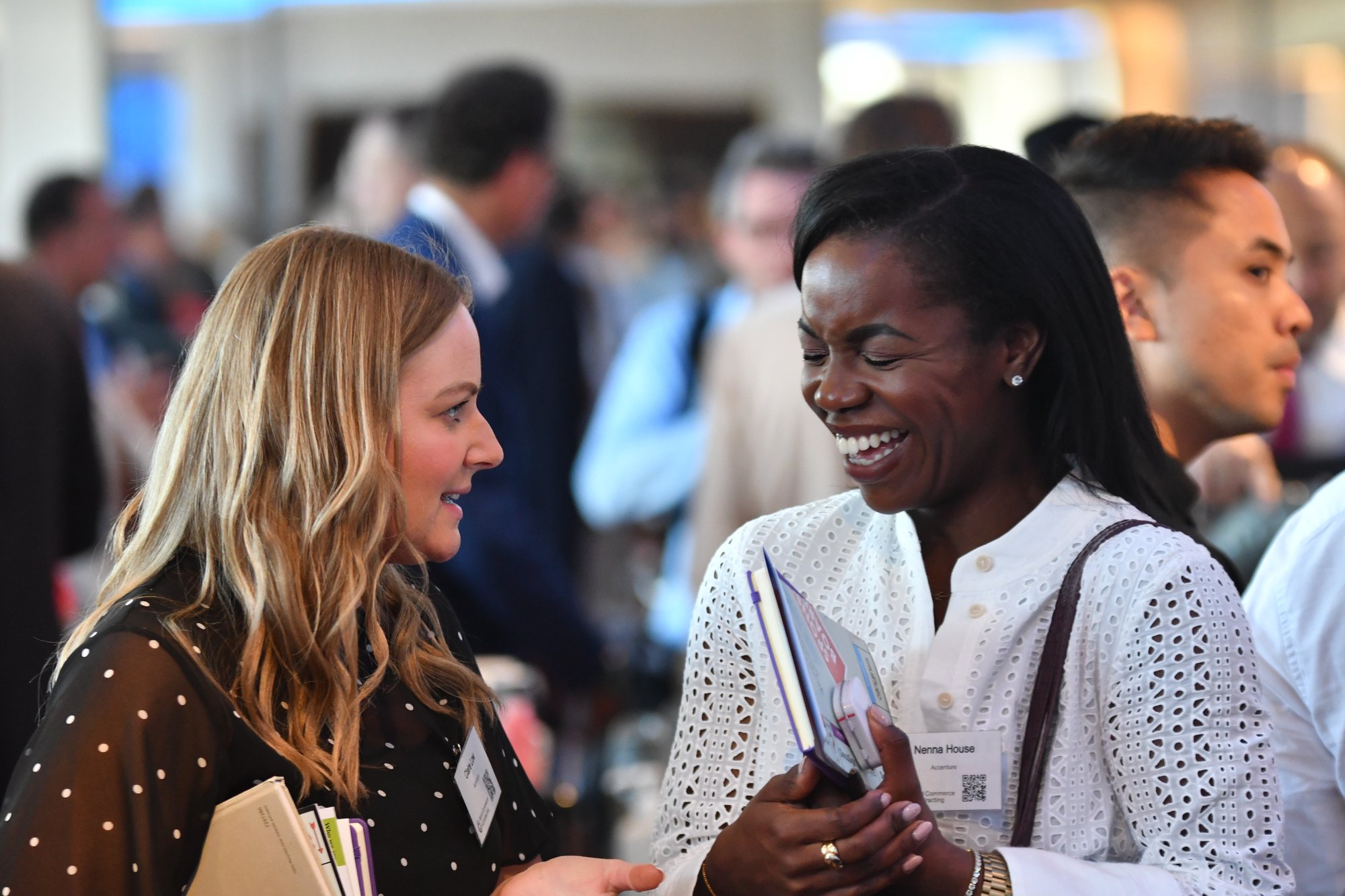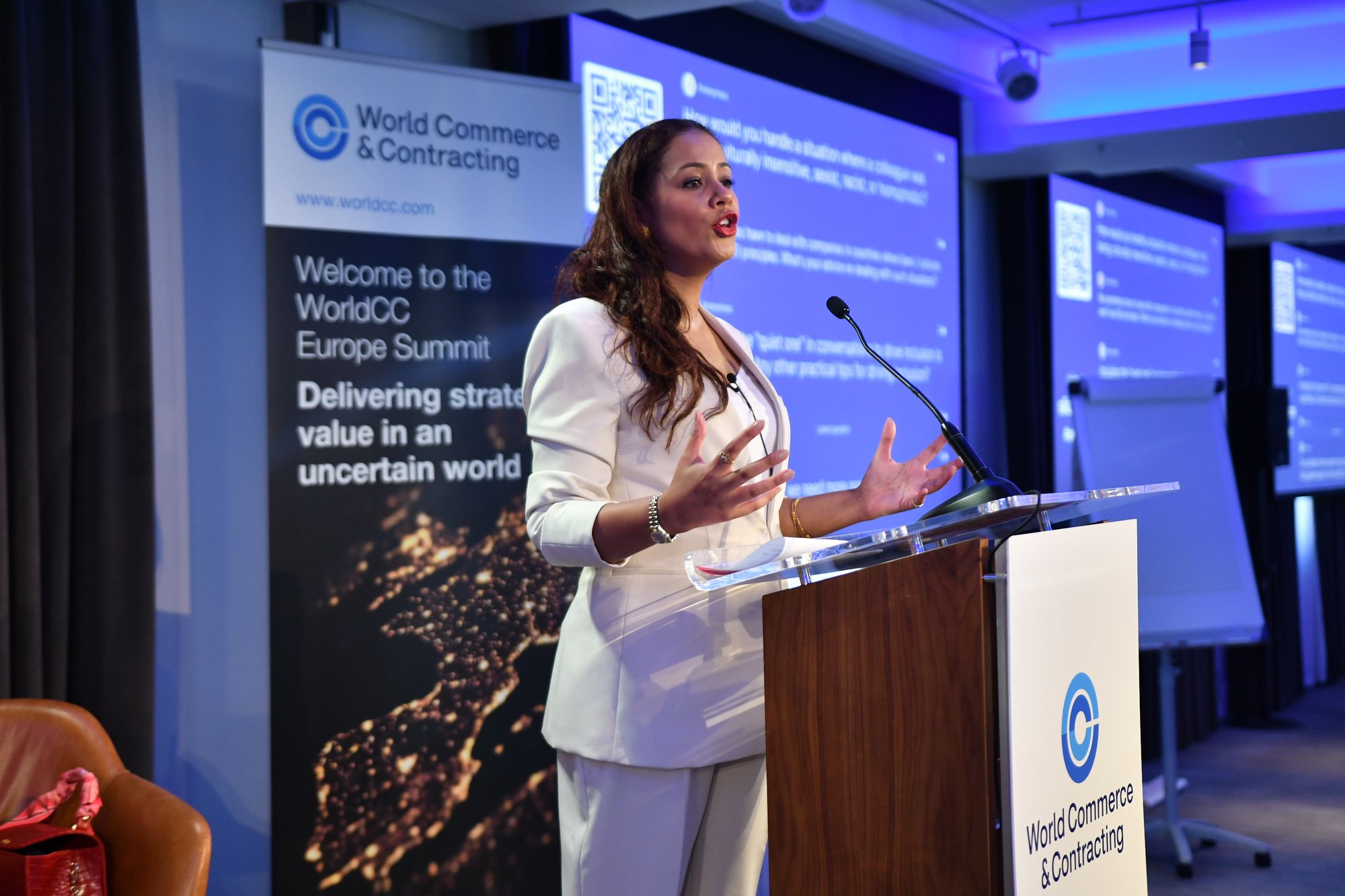 "Taking the time to share and connect with colleagues in other industries has lots of value. A real opportunity to learn and gain a fresh perspective on current challenges. Thank you to World Commerce & Contracting for hosting such a fantastic event."
"It was fantastic! Great topics, inspiring people, lots of energy, and vibes! Great way to reconnect and a stellar organised event, thank you World Commerce & Contracting."
Thought provoking sessions
"A fantastic few days at the World Commerce & Contracting Europe Summit 2022 with colleagues and friends, old and new. Thought provoking sessions throughout the two days and as always great practical tips from experts and thought leaders in the profession."
Previous WorldCC Summit partners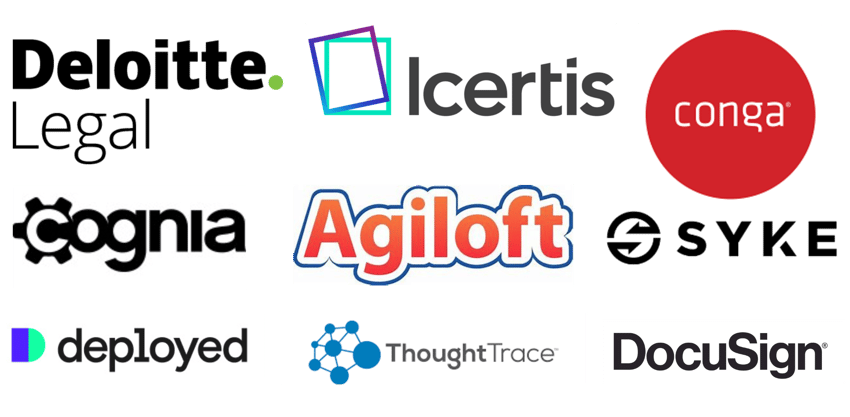 Fancy sponsoring our 2024 Europe Summit?
We attract big names both in attendance and sponsorship of our Summits. Above are some recent sponsorship partners.
Please leave your details below to access our prospectus on Sponsorship Opportunities for WorldCC's 2024 Europe Summit, and a member of our events team will be in touch.
Send me your Sponsorship Prospectus